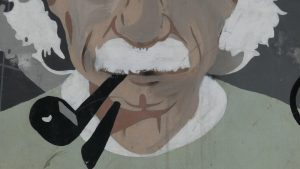 Originally, an abbreviation for "pic for profile" where a person uses an image to verify they are who they are, PFP is basically online slang for a profile picture or avatar. With so much time spent online, your avatar becomes your first impression to others. Therefore, you want your avatar to express your personality in ways that a normal photo doesn't.
Similar to a brand's logo, having an appealing PFP can help you grab attention and build followers. If you want something more creative to express who you are than your average selfie, you might consider choosing another PFP from the tons of options available for download online.
What is a PFP?
Although they are typically seen on TikTok, personalized PFPs can be used on any social media network. Typically created using an online generator, PFPs are often the default photo for a user's account.
Choosing a PFP online is often an easier way to find images or sayings that showcase your personality without the limitations that come with using realistic images and photos. By using a free app, you can frequently change your avatar to fit your mood.
People will be more likely to follow you to see your updated image and will be more inclined to share your page, thereby, expanding your influence.
What Are Types of PFPs Available?
There are many types of PFPs available to fit the vastly different preferences and personalities of the people who use them. Some of the types of PFPs available include:
Anime PFPs

Funny or Inspirational Signs PFPs

Movie or TV Character PFPs

Music or Band PFPs

Sports Figures PFPs

Video Game PFPs
With innovative changes frequently occurring, there will likely be more options available tomorrow than there are today.
Where Do You Find PFPs?
There are several ways you can find the PFP right for you. You can download a PFP app or find designs online. Typical places include Pinterest and companies like Redbubble. Although some designs are free, others charge a small fee.
You can conduct a quick Google search or even hire a freelance artist to design a PFP based on your preferences.